Is Sports Betting Legal In New Mexico
When asking "is sports betting legal in New Mexico", you may find a few different answers depending on who you ask. Not everyone is caught up on the recent changes that happened with sports betting on both the federal and state level, leaving many to speculate or convey information they heard in passing. However, we are not those people. We have done the research and can answer a variety of the questions that still phase New Mexico bettors.
You have may have heard of PASPA. This former federal law was repealed in May 2018, which gave each state their own right to create, expand, or completely outlaw their sports betting industries. New Mexico's legislators did not act upon this power after the decision; however, one brave casino took the bait and began offering legal sports betting. How did they do it? You'll have to keep on reading to find out. Also on this page, you will find a review of Bovada, one of the best offshore sportsbook available. We even provide a promotional code to get you started off on the right foot.
Land-Based Sports Betting in New Mexico:
Here's where that gray area comes into play. According to the tribal compacts within the state, the Native American casinos are able to offer any form of Class III gaming at their establishment. Sports betting falls under this classification so the state government had no right to tell them to stop. With that, land-based sports betting is legal in New Mexico and is offered at three establishments so far.
The Santa Ana Star Casino was the first sportsbook in the state, as they set the tone for the industry. Next came the Buffalo Thunder Resort followed by the Isleta Resort and Casino. Without any regulations set, there are no restrictions that the casinos must adhere to. No longer do you have to go into Nevada to place a wager; instead, find a legal land-based sports betting option around Albuquerque or Santa Fe.
Legal Online Sports Betting in New Mexico:
Online sports betting in New Mexico falls under a completely different category. In order for the books to offer a mobile version of their service, state legislators would need to enact laws that support this. However, bettors can still access international platforms that have been servicing the New Mexico residents for over two decades. When looking to join an offshore betting site, just remember that they must be located outside of the US in order for you to legally partake. Any online operator that is stationed inside the state will be an unlicensed operator and can get you in a heap of trouble for using their services.
The ability to wager with these overseas sportsbooks is due to the fact that they are outside of US federal and New Mexico state jurisdiction. The governments have no right to tell you what international businesses you can become a member. With this, online sports betting in New Mexico is very much legal. When signing up for one of these sites, it is also important to remember that joining one with a regulatory body overseeing their operation will only further secure your personal information, finances, and ability to collect your money.
Bovada Sportsbook - User Friendly And Has A Full Casino And Poker Room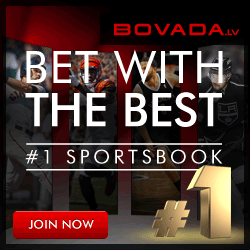 Bovada is the staple when it comes to offshore betting sites. Not only do they have a fully-functional sportsbook that accepts straight bets, parlays, teasers, futures, if bets, round robins… etc, but they also give you access to their online casino and racebook. This site is the cream of the crop, as they have been servicing residents of New Mexico for what seems like forever.
Their user-friendly platform allows you to easily navigate from one form of gambling to another. Whether you use their webpage or their mobile-optimized browser, you will find all of the same options presented to you, including the ability to deposit and withdraw money, make wagers, and contact their customer service. By the way, it doesn't matter what time it is – if you need to talk to someone, a service agent will be standing by. By phone, email or, live chat, they are available 24/7 and can help you with any of your problems.
New members are rewarded with a bonus when they sign up and make their first deposit. No promotional code is required for this promotion, as it is the standard for the sportsbook. You will be given a 50% match (worth up to $250) and the rollover requirement is over 5x – which is extremely low for a promotion. However, there is even a better promotion available and that is if you have Bitcoin. You can receive up to $5,000 in free play if you deposit with this method. If you are using it for the sportsbook, enter the code "BVSBITCOIN50" which gives a 50% match, up to $500. If you are using it for the casino, enter the code "BVCBITCOIN150" which gives a 150% match, up to $1,500. The first one can only be used once; however, the latter is able to be utilized three different times.
Top New Mexico Sports Betting Sites
Rank
Online Sportsbooks
Bonuses Offered
Rating
US Players?
Play Now!





What's The Bottom Line? Will I Get In Trouble For Betting On Sports?
There is nothing getting in your way for legally betting on sports in New Mexico. It doesn't matter if you plan on visiting one of the three local sportsbooks within the state or want to use the offshore betting sites, you are in the clear. We will point out that using the overseas gambling sites is more likely to make you smile, though, for a variety of reasons. Not only do they have promotions that can be matched, but you will also find that they have better odds in general. Each site is different and it makes being able to scan the market for the best line quite easy when you join multiple books. This is called shopping lines and is the easiest way to make extra money without doing anything but betting what you normally would have. Just remember not to use an online sportsbook that is located in New Mexico – this is the only way you can get in trouble.