Sports Betting In New Mexico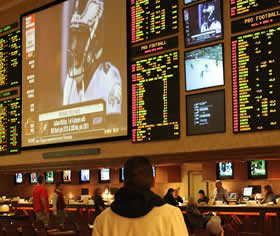 Sports betting in New Mexico is an incredibly fun way to make all of your favorite games even more exciting. Even though the state itself has not yet passed any legislation to legalize sports betting in New Mexico, the tribal casinos have exercised their authority per their state compacts to offer the product. Further developments may change things, but for now, the practice is available and 100% legal. Not everyone in New Mexico will be able to make the trip to a tribal casino but fortunately, there is another legal solution.
NM bettors can easily wager on all of their favorite players and teams all year long right from the comfort of their own home with online sportsbooks. Still, there are a few things that you should know and this is why we've put this page together. After reading this guide, you will be able to go over the basics like how to read odds and what popular wager types are available. We cover the laws and legal age requirements as well as reviews and recommendations of our favorite online sportsbooks.
What Cities In New Mexico Have Sports Betting?
The state may have taken a unique approach, but legal sports betting in New Mexico could one day be as big as wagering in Biloxi or Atlantic City. However, the New Mexican sports betting industry is still in its beginning stages. Right now, sports enthusiasts can venture to Bernalillo to visit the state's first sportsbook: the Santa Ana Star Sportsbook Casino. The sportsbook is located less than an hour from Albuquerque, which is host to the sportsbook at Isleta Resort and Casino. A little further from the I-40 and I-25 conjunction is the Buffalo Thunder Resort in the state's capital, Santa Fe.
Does New Mexico Have Legal Land-Based Sports Betting?
New Mexico has legal land-based sports betting thanks to language in their tribal compacts that allow sports betting to be offered at Class III tribal casinos. Now that the Professional and Amateur Sports Protection Act (PASPA, 1992) has been overturned at the federal level, and because sports betting itself is not illegal per state law, these NM casinos are legally able to offer the pastime to all their patrons as they see fit. This stratagem should prove effective in several other states as well, though for now, New Mexico is the only one to have employed such a sports betting "loophole."
Is Online Sports Betting Legal In New Mexico?
Sports bettors in New Mexico cannot be prosecuted for betting at online sportsbooks because there are no laws in place to say it is prohibited. Certain states have opened up regulated gambling, though New Mexico is what experts consider "unregulated." Also, any gambling federal law you may have heard about, such as the Wire Act or UIGEA, can slightly impact your ability to wager but does not make sports betting against the law. The only people who could get in trouble are those who own, operate, or maintain an online sportsbook. Other than that, you're home free.
New Mexico Sports Betting Laws + Statutes
In order to ensure safe online gambling, it's essential for you to have a basic understanding of New Mexico's gambling laws. The state does not have any laws on the books other than the aforementioned ban of operating a sportsbook. When it comes to UIGEA, this may have your credit card declined when attempting to fund your offshore account; however, a call to the site's cashier will remedy the situation. In short, this law states that no bank may process a payment for an online gambling site. With deposit methods such as cryptocurrency, prepaid gift cards, and Money Orders, you can curtail the bank and get started legally in no time.
The other federal law we mentioned above, the Wire Act, is based towards the licensed, state-operated sportsbooks. Like UIGEA, this law does not target the gambler but rather the businesses involved. The Wire Act prevents sportsbooks from accepting a wager across the state lines. If and when New Mexico permits mobile wagering in their state, this will follow the same protocol.
Which Sports Betting Sites Accept New Mexico Residents?
Almost every major sports betting site accepts New Mexico players. This is because New Mexico is considered "unregulated," meaning the options you have are nearly limitless. Too many options aren't necessarily a good thing, however, since it is important to find sites that are safe, fun, easy to use, and completely reliable. This is why we've put together a list of reviews on only the world's top (and most accessible) online sports gambling websites.
Facts About Legal Online Sports Betting In New Mexico
You will find a lot of quality sports betting sites in New Mexico
Most New Mexico Sportsbooks offer betting lines on dozens of sports
The best sports betting deposit promotions in New Mexico are found right here
With New Mexico mobile sports betting sites you can bet on your favorite sports anywhere
Bovada Sportsbook - Best New Mexico Sportsbook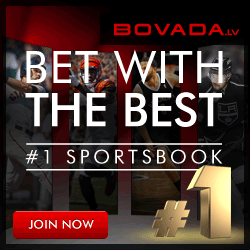 Bovada is looking to bring a little more magic to the Land of Enchantment with their stellar deals and plentiful extras. They make sure to check off all the normal boxes like multiple lines and wager types, as well as having every major sport and some good minor sports. Where they really shine over other New Mexico-accepted sports betting sites, however, is their bonuses and extras.
If you want to make money and make it fast, Bovada's welcome match bonus of 50% up to $250 is nothing to scoff at. No bettor would turn down an extra $250 to get that bankroll started, especially when it comes with the lowest rollover rate in the industry (5X). On top of that, Bovada is keeping it current with mobile betting letting you in on the action no matter where you are. Additionally, live betting from Bovada adds lots of excitement to every game.
SportsBetting's Sportsbook - World Class Sportsbook For New Mexico Sports Bettors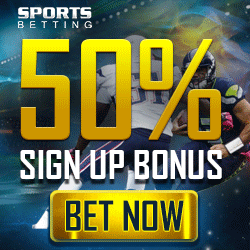 If you live in New Mexico, it can be tempting to take a trip up to Nevada when you want to make a little cash on your favorite sports teams. The question is, why do that when you can save the travel money and beat the heat in your own home using approved sports betting sites for NM residents such as SportsBetting? This site has all the same odds and lines as a Las Vegas sportsbook with even more wager types and convenience that Sin City just can't touch.
Want to put a wager down, but have errands to run? Mobile betting allows you to never miss a single bet. Tired of being bored during the commercials? Live betting will keep the action going the whole game, meaning commercial breaks will fly by. New Mexico residents who sign up for SportsBetting today can also take advantage of the site's numerous deposit options and bonuses, including their 50% Welcome Bonus worth up to $1000.
BetOnline Sportsbook - Accepting More Cryptocurrency Than Any Other Sportsbook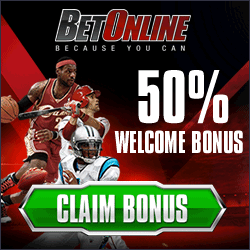 Safe and legal online betting is becoming harder and harder to come by for New Mexico bettors. Rising above all the scam sites, though, is BetOnline, the leading online crypto sportsbook that welcomes New Mexico players. The customer always comes first with them, and you will never feel more confident in making deposits or requesting payouts than when you do so with BetOnline.
At BetOnline, deposits are fast and, most importantly, easy. You can deposit with any of the dozen or so options, and almost all of them will get your account filled up within a day or two. Payouts are equally plentiful at BetOnline, and while checks are still the most popular withdrawal method used by New Mexico bettors, you can also opt to be paid out in cryptocurrencies too. Take advantage of their first-time crypto deposit bonus, which allows you to see up to $1,000 in free play added to your account with a 100% match.
Top New Mexico Sports Betting Sites
Rank
Online Sportsbooks
Bonuses Offered
Rating
US Players?
Play Now!





Does New Mexico Allow Pari-Mutuel Betting?
Yes! New Mexico has a few thoroughbred racing tracks. The largest venues in the state are Ruidoso Downs Race Track & Casino (aka Billy The Kid Casino at Ruidoso Downs Race Track) and Sunland Park Racetrack and Casino. Like most NM racetracks, these are actually racino venues, meaning that they each offer a host of gambling options outside of just pari-mutuel betting, such as slots and other electronic games. However, it is currently unknown whether or not New Mexico racinos will be able to legally offer on-site sports betting any time soon.
Other Types of Gambling in New Mexico
New Mexico has a nice mix of casinos and gambling opportunities. Some of these are Native American-owned and operated, too, such as the Santa Ana Star, the Apache Nugget Casino, and Dancing Eagle. When you count commercial casinos, New Mexico has more than 20 brick-and-mortar gambling houses altogether, as well as a few smaller gaming establishments with electronic poker and slots. In addition, New Mexico residents can play at a number of bingo halls and enjoy the state-wide lottery.
How Old Do I Have To Be To Bet Sports Online In New Mexico?
Sports betting in New Mexico does come with an age restriction. According to the legislature, residents have to be 21 years old to participate in casino gambling in New Mexico. To stay on the safe side, this translates to 21 for all online gaming. That said, most online sportsbooks require their players to be only 18 before they can sign up and wager, and each book requires identity verification before you can actually cash out any winnings. However, we still recommend waiting until you are of the legal state gambling age.
What Teams Can I Bet On In New Mexico?
New Mexico may not have any professional teams, but they do have a few incredible college programs. But sports betting in New Mexico doesn't necessarily have to be done on teams that are housed in your state – fans of out-of-state teams can wager on whoever they'd like. Below, we'll list the popular college teams in the state, as well as the pro teams from surrounding states that have the largest NM fanbases. Bear in mind that, as in most states, legal land-based sports betting in New Mexico does not include the ability to wager on the college teams from the state. If you wish to bet on NM's NCAA teams, you will definitely need to use a legal offshore sportsbook.
NFL – Dallas Cowboys
MLB – Texas Rangers
NBA – Denver Nuggets
NHL – Colorado Avalanche
NCAAF – New Mexico Lobos (University of New Mexico)
NCAAF – New Mexico State Aggies (New Mexico State University)
How To Read American Odds!
If you're new to legal online sports betting in New Mexico, you'll want to learn how to read American odds. This is the most common form of odds you'll see at an online sportsbook, no matter which event you're wagering on. American odds are laid out with (+) and (-) symbols alongside numbers. Now, the symbols themselves denote whether someone is the favorite (-) or the underdog (+), but they also show the "price" of the bet in question. Regardless of its application, this number is always referred to as the "moneyline."
The number alongside the (+) or (-) symbol represents the payout. As such, if you have a team that is listed at -140, you have to put up $140 in order to win $100. Because favored teams are generally believed to have the advantage in the game, there's less risk when you put your money on them, which results in a smaller payout.
On the other side, let's say you wager on a team that has a +220 line. Here, you stand to gain $220 on a $100 bet. The underdog will yield a higher reward because they have lower chances to win, generally speaking. These numbers are just ratios so keep in mind that you can bet as little or as much as you'd like. Some sites allow for wagers as small as 50 cents while some will allow for bettors to lay down a few thousand on a sporting event.
It's important to remember that odds reflect public perception and not a team's actual chance of winning. Everyone can recall dozens of games where a team was favored on the books but the underdog ended up destroying them. Just wager on what you feel confident in, rather than what the board is telling you. You could stand to win quite a bit of money just by trusting your gut rather than public opinion.
What Is A Parlay Bet?
A parlay bet is a combination of two or more wagers onto a single ticket. Instead of getting a payout for a single event, ticket holders must have a positive outcome for all of their wagers to receive a payout. Even a single loss will cost a bettor their entire wager.
While this is much riskier than placing single bets, that means that a parlay bet is also going to have a much larger payout. A traditional parlay bet brings together several straight bets. Some cards may even go all the way up to 14 games or more. Parlay bets are a great way to get in on all of the action while sports betting in New Mexico, but this sort of wagering is not recommended for beginners. Cut your teeth on single wagers, and you'll be ready for parlays in due time.