Sports Betting In Albuquerque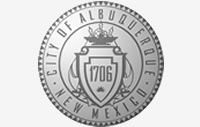 As the most populous city in New Mexico, Albuquerque is home to more than half a million people. As such, it's also home to tens of thousands of avid sports bettors, all of whom have traditionally had to travel to Nevada to place their wagers on their favorite players, teams, and matchups. Thankfully, legal land-based sports betting is now legal in New Mexico, by virtue of the fact that the US Supreme Court has finally overturned the Professional and Amateur Sports Protection Act (PASPA, 1992). This allows states to make their own sports betting laws, but in New Mexico's case, the tribal compacts governing Indian casinos have already allowed for sports wagering to take place. As such, the Santa Ana Star – owned and operated by the Santa Ana Pueblo tribe – has become the first in-state venue to allow New Mexico sports betting.
Of course, there are a couple of caveats with sports betting in Albuquerque. First, doing so is currently only possible on tribal lands with established Class III casino services. Second, sports betting at these locations is limited to wagering on the premises – there is no online or app-based sports betting allowed. Indeed, if you wish to wager online or via your mobile device in New Mexico, your only option for now (and into the foreseeable future, for that matter) is to use a legal online sportsbook that serves NM residents. So unless you can make it to the Santa Ana Star Casino Hotel to place your sports wagers regularly, stick with sites like Bovada, SportsBetting, BetOnline, and 5Dimes.
That said, there's nothing quite like a live sportsbook at an actual casino for sports betting in New Mexico, and they're always a great place to enjoy a big game with friends and family. As such, even if online, offshore sports betting is a more convenient and accessible way to wager, you definitely owe it to yourself to make the trip to the Santa Ana Star (or to other area casinos offering sports betting in Albuquerque) to see what all the fuss is about.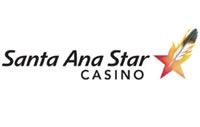 Santa Ana Star Casino Hotel

Address:

 54 Jemez Canyon Dam Road, Bernalillo, NM 87004

Phone:

 505-867-0000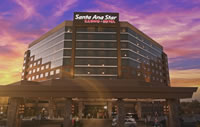 The Santa Ana Star Casino Hotel is billed as the best casino in New Mexico, and it goes the extra mile to live up to that lofty status. With 109,000 square feet of gaming space, the Santa Ana Star has nearly 1500 slot machines and over 40 table games to choose from, including classics like blackjack, craps, roulette, Pai Gow poker, live poker tournaments, and more. Opened by the Santa Ana Pueblo tribe all the way back in 1993 as a supplement to their neighboring retail smoke shop, the casino has grown into the dominant vacation destination in the region. The on-site hotel has 204 rooms (all non-smoking), and the indoor heated swimming pool is a real treat, as well. The Santa Ana Star also has service partnerships with a number of other Pueblo properties, including the nearby Twin Warriors Golf Club, the Santa Ana Golf Club, and the Santa Ana Garden Center, all of which give guests even more entertainment options to choose from during their stays.
While technically located in Bernalillo, NM, on the Pueblo reservation in the Rio Grande Valley, the Santa Ana Star is – for all intents and purposes – Albuquerque's number-one casino hotel, as it's just 10 minutes outside of the ABQ city limits. Of course, with the addition of legal athletics wagering to the Star's portfolio, the destination has quickly become the number-one spot for sports betting in Albuquerque, too. In addition to the casino and sports wagering festivities offered, the Santa Ana Star also brings it with a series of excellent dining options (including the new Juniper Steakhouse and the always-popular Starlight Bar & Grill, where you can eat, drink, and bowl at the lanes) and a number of entertainment options, from live concerts and cabaret revues to musical stage plays, stand-up comedy shows, and dinner theater performances.
What To Expect When Betting At The Santa Ana Star Sportsbook
Outside of all the museums, sightseeing opportunities, and outdoor activities available in and around Albuquerque, when you actually visit the Santa Ana Star, you'll have plenty to do, as well. In addition to the amenities and services listed above, if you're wondering what to expect when betting at the Santa Ana Star sportsbook, you're in for an awesome time. The Santa Ana Star's betting lounge is staffed with "sportsbook writers," who will not only help educate you about the intricacies of sports wagering but who will also help you find the right bets to place for any event. Additionally, you can access the Star's standalone sports betting kiosks 24-7, so you are never beholden to the live sportsbook's hours of operation (Monday – Wednesday: 12:00 PM – 8:00 PM; Thursday: 12:00 PM – 10:00 PM; Friday: 10:00 AM – 10:00 PM; Saturday – Sunday: 7:00 AM – 10:00 PM).
The Santa Ana Star sportsbook offers action on all NFL, MLB, NBA, and NHL action, as well as most NCAA football games and several other sports from around the US and the rest of the world. Comfortable seating and tableside food and drink service are available at Lounge 54 and at the Cantina Rio bar, and the biggest marquee sporting events are viewable from most of the casino's numerous table game locations. For more information about the Santa Ana Star and sports betting in Albuquerque, you can contact the venue sportsbook at 505-771-5339.
Top New Mexico Sports Betting Sites
Rank
Online Sportsbooks
Bonuses Offered
Rating
US Players?
Play Now!